Case Study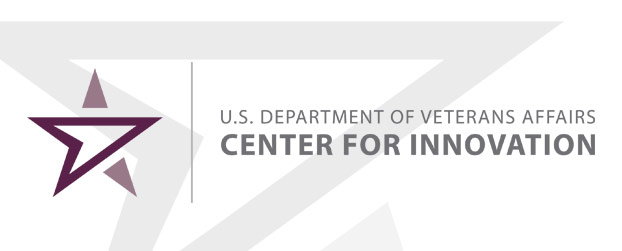 Department of Veterans Affairs (VA) Center for Innovation
Challenge
The VA Innovation Initiative (VAi2) is a flagship program that taps the talent and expertise of VA employees, private sector companies, entrepreneurs, and academic leaders to contribute innovative ideas to increase Veterans' access to VA services, improving the quality of services delivered, enhancing the performance of VA operations, and reducing or controlling the cost of services that Veterans and their families receive. By hosting public and private sector competitions, VAi2 identifies, prioritizes, funds, tests, and deploys the most promising solutions to VA's most important challenges.
After three years of success, VAi2 evolved into a permanent office at VA and expanded its mission to include new programs that foster collaboration, research, and design for new innovations. As part of this transformation, VAi2 needed a new name and branding strategy to demonstrate changes and educate stakeholders.
Strategy
The DC Group helped VA rebrand VAi2 into the VA Center for Innovation (VACI). The term "Center" indicated a more long-lasting program than the previous "Initiative," and The DC Group designed a corresponding brand that spoke to both Veterans and innovators nationwide and abided by new VA style standards. As part of this rebranding strategy, The DC Group developed a series of products to showcase the new brand as well as the substantive capability enhancements of VACI. These products included a new logo, an annual report that highlighted the evolution, a comprehensive and modern interactive website, and a promotional video featuring interviews with VA senior leadership and private sector innovators.
Results
The new brand and marketing materials were well received inside of VA and are in the process of being rolled out to a broader audience. The DC Group's contributions highlighted the plethora of VACI successes since its founding in 2010 and informed perspective companies and VA employees how work with VACI in submitting and developing innovative ideas to better serve our nation's Veterans.